Board of Directors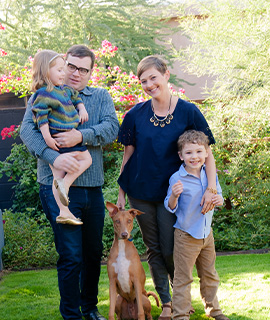 Caroline Crafton
Board Member
Caroline was born and raised in Phoenix and left her desert hometown to attend Duke University in North Carolina, where she also happened to meet her now-husband Kyle.
After school, she made the leap to New York City's publishing industry as an editorial Art Director, and held senior staff positions with some of the most celebrated magazines in the country, such as Vogue, People, New York Magazine, and InStyle. After more than a decade in the city, Caroline and Kyle left with their two children in tow, and settled back in Phoenix to enjoy more time with family and in the outdoors. She quickly launched her own production company and continues to collaborate with national brands and agencies on the production, direction and styling of photo and video shoots around the world.
Caroline is excited to join the Gentry board this year and hopes to contribute her skills as a producer, manager, small business owner, and mother to the continued growth and success of the foundation.