Board of Directors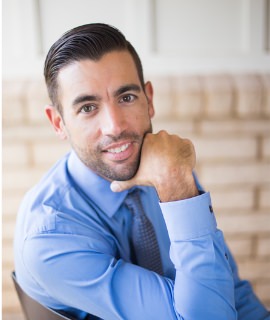 Dr. Joseph Gentry, Ph.D., BCBA-D, LBA
Co-Founder, Treasurer
Dr. Gentry obtained his doctoral degree from Illinois State University, specializing in assessment, consultation, behavioral therapies and developmental disabilities. After completing his doctoral fellowships at The May Institute in Massachusetts, he and his family moved out to Phoenix Arizona, where they continued to provide services to children and their families.
Dr. Gentry has been working with children with disabilities such as autism, ADHD, anxiety and other behavioral challenges for the past 14 years and has presented his research nationally on topics related to applied behavior analysis, social skills and autism spectrum disorders.
As the co-owner of Gentry Pediatric Behavioral Services, he and his wife, Sarah, have been providing services throughout Phoenix and the entire state of Arizona for over 8 years. However, when they started to realize the problem that Arizona was facing with young kids with Autism not being found until they were older, they decided they could try to do something about it. The Gentry Foundation is their way of attempting to decrease the age at which children in Arizona are evaluated for possible Autism symptoms, by offering free evaluations to families who can not afford one, increasing awareness of the earliest red flags that have been researched, and by coordinating free screenings around Arizona to screen as many infants and toddlers as possible for these warning signs.